Mandala Coloring: A Secret Meditation Technique Revealed
Mandala Coloring: A Secret Meditation Technique Revealed
What comes to your mind when you think of meditation? Yoga poses, breathing, and peace, right?
But did you know there is another exciting form of meditation? Mandala coloring!
Numerous studies have shown that mandalas can be beneficial over other forms of drawing. The practice of mandala coloring is growing in popularity as a contemplation and meditation technique. It has become popular among adults as well as kids as a relaxing exercise.
This simple art therapy, which doesn't require any special skills, can be very relaxing. Besides, it lets you express your creative side and indulge in something nostalgic.
As a result, mandala coloring books are popping up everywhere – in supermarkets, bookstores, and more. Using these books helps express your desire for wellness and healing.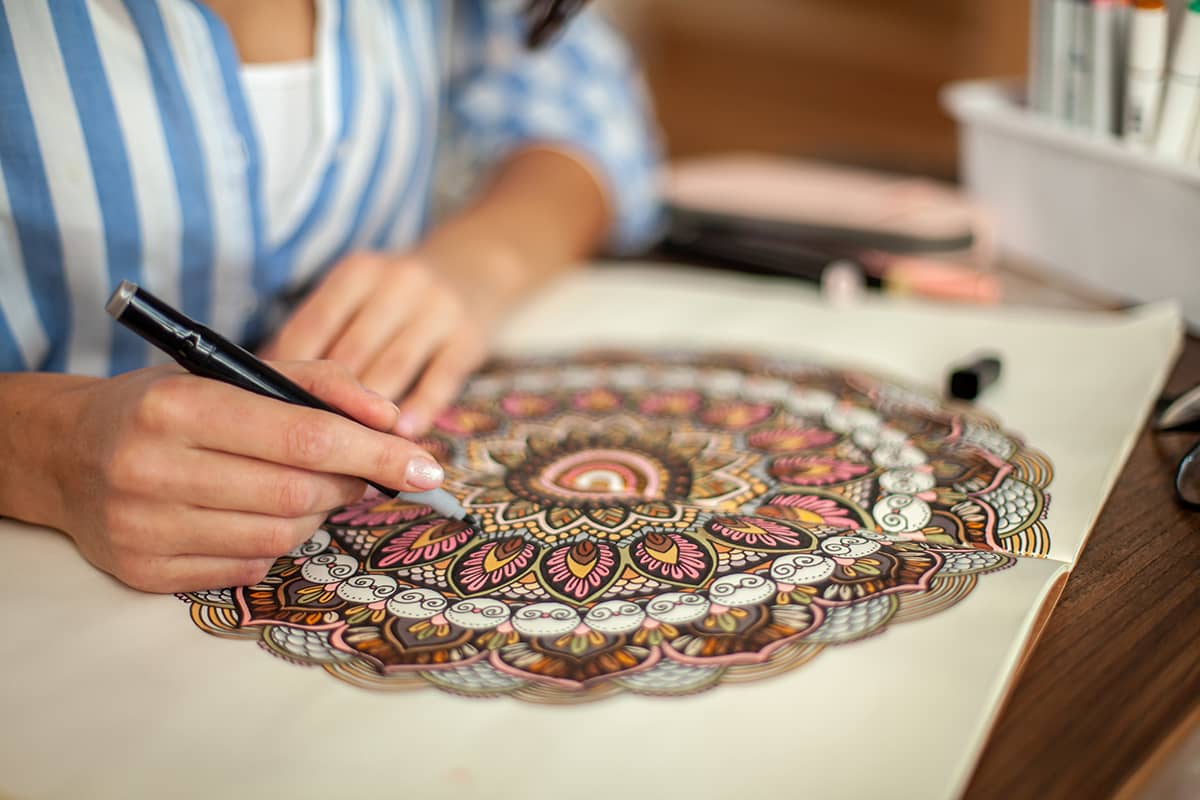 Want to explore more about this lesser-known meditation technique? Continue reading with us:
What is Mandala?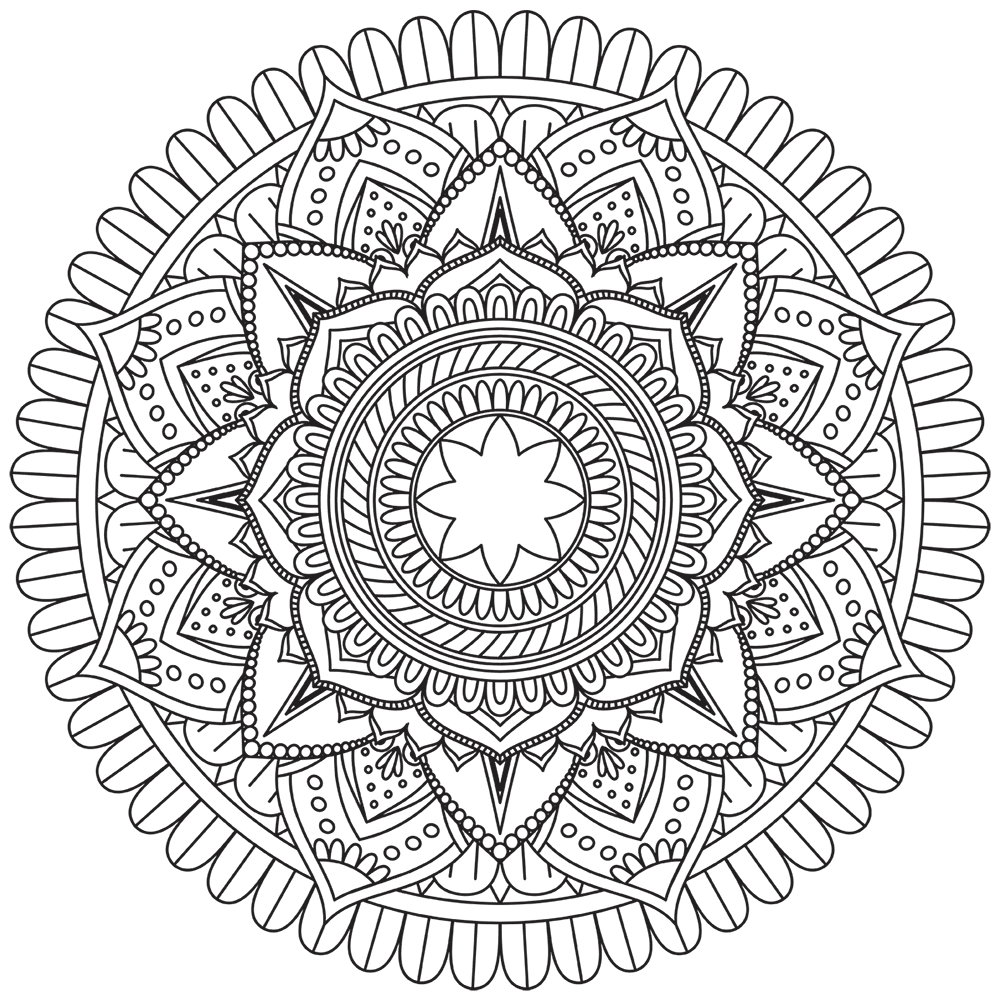 For those who are not familiar with the term, a mandala is a Sanskrit word that means "circle." This is considered a powerful symbol that connects us to the cosmic power that drives the universe. You might have seen them in prayer wheels, halos, dream catchers, paintings, architecture, etc.
Mandala is an intricate circular matrix that represents the cyclical nature of life. The center is a dot from where comes forth infinite potential and possibilities. You'll notice many common symbols throughout mandalas, like a wheel with eight spokes, bells, lotus flowers, triangles, and sun.
A mandala is an ancient form of art that has been used for centuries, especially in Hindu and Buddhist cultures. Today, many other cultures have embraced the power of mandalas, including Christianity.
In the modern context, mandalas are used in many different ways. Sacred worship spaces create it to keep away devilish influences. Yoga studios have these symbols with the belief that is can restore the body, mind, and heart. In fact, businesses also mandala-themed artwork with the hope to attract good luck, prosperity, and wealth.
Mandala Coloring as Art Therapy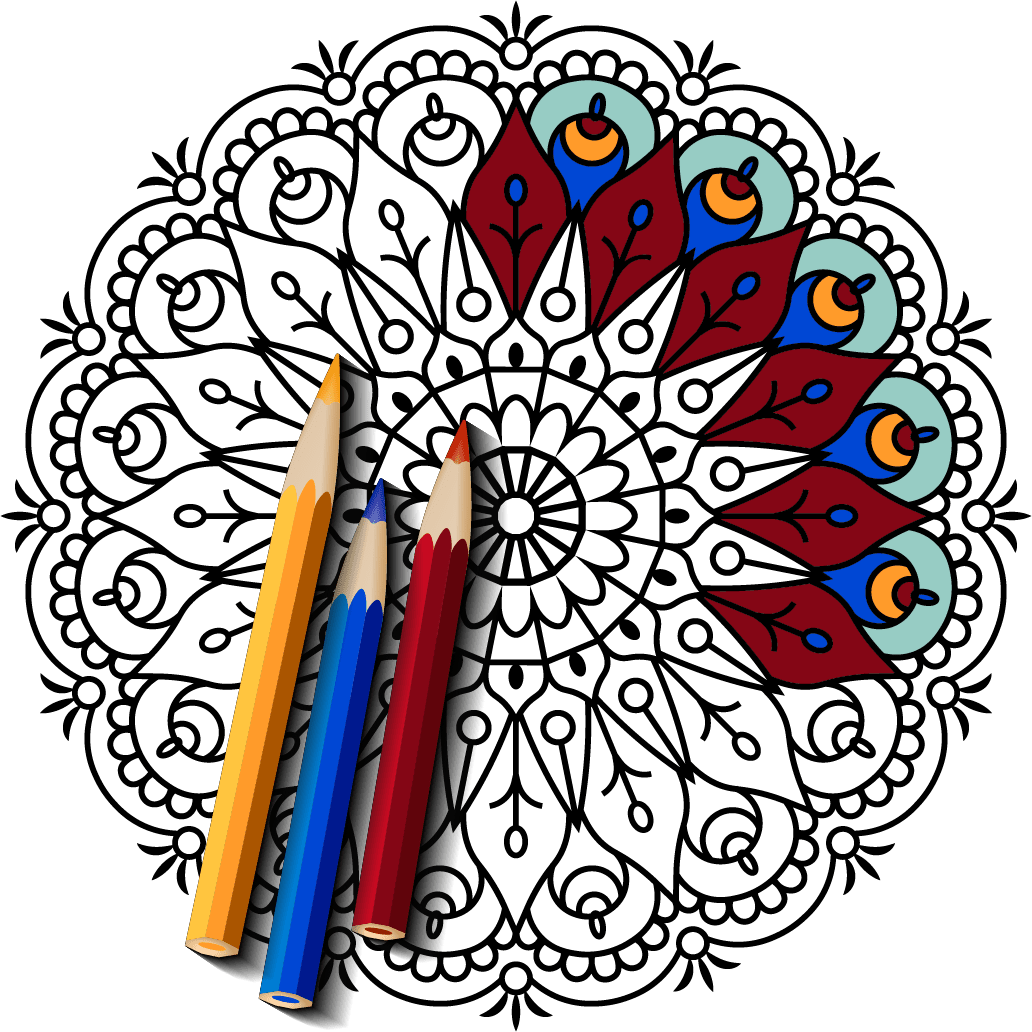 The fast-growing interest in mandalas across the Western world has led to the growth of using this design for self-discovery, stress-busting, and simply for fun. Use colored pencils, crayons, paint, or fine tip markers to form mandalas. Fortunately, there are so many mandala coloring books available online for you to choose from.
One of the most effective and simplest ways to benefit from mandala's healing power is by using mandala coloring books. It's fun and relaxing. It lifts your true spirits and brings out the child inside you.
In addition, mandala coloring:
Provides Relaxation: Repetitive movements while coloring mandalas require us to put aside other thoughts. You have to stay focused to come up with a wonderful design. For this reason, mandala coloring leads to a relaxation effect, mindfulness and stimulates feel-good hormones.
Reduces Anxiety: A study 'Can Coloring Mandalas Reduce Anxiety?' shows that coloring mandalas draw the mind into a meditation-like state. It calms inner chaos and helps organize negative thoughts.
Offers Better Sleep: This interesting meditation technique stimulates the release of melatonin – a hormone that slows cell aging and improves sleep.
Interesting Things to Know about Mandala Coloring: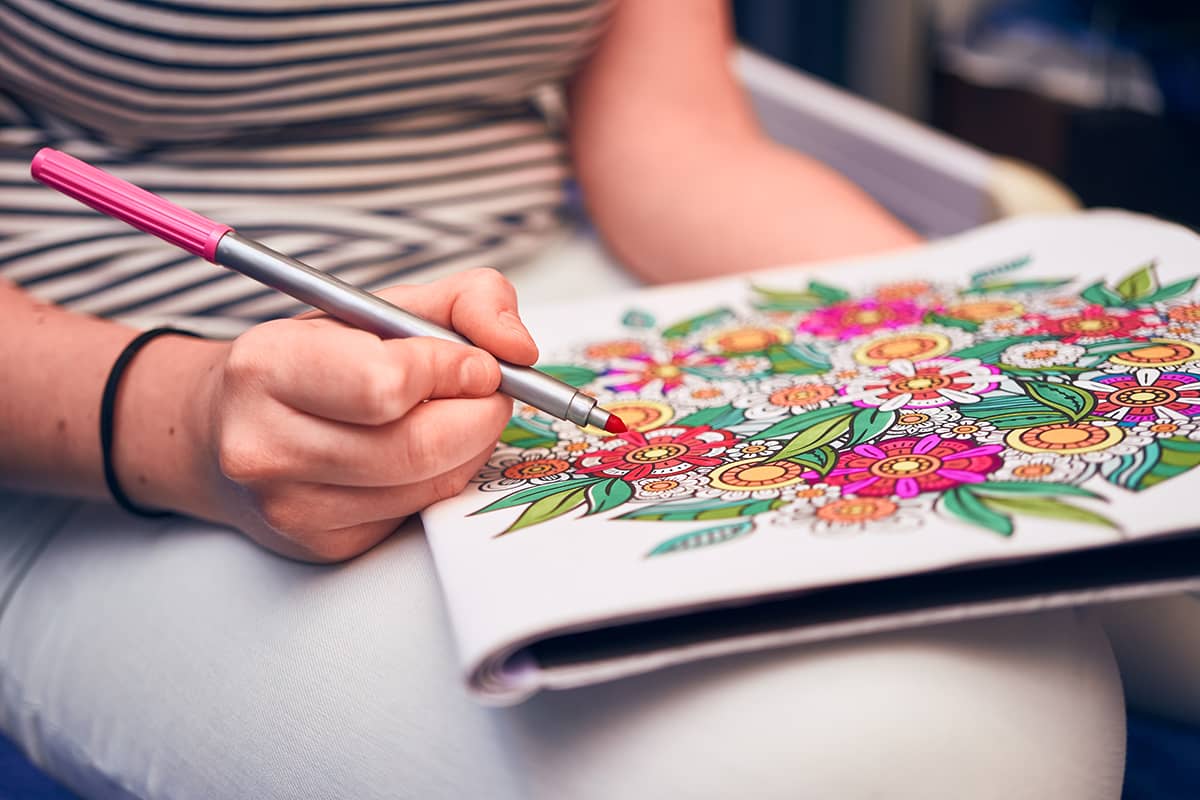 There is no wrong or right technique to color mandalas.
Choose any color about anywhere. Just be creative.
You can color at your own pace.
There are no hard rules to following when you color mandala.
It's easy and affordable.
Who Can Benefit from Mandala Coloring?
Everyone! Kids, adults, and seniors! Mandala coloring doesn't require any special skills or tools. Here's how this simple meditation technique helps:
Children: Kids have difficulty verbalizing their feelings. Many children find it easy to express themselves through art and color. Psychologists say that mandala coloring is a great practice for kids, especially between the ages of 3-10.
Adults: Several studies hold that mandala coloring can provide physical health benefits. Studies also show that this can be a great meditative technique for substance addicts. It keeps our hands and minds busy, preventing us from negative thoughts.
Whether you want inner peace or want to express your artistry, mandala coloring can be a great activity to indulge in.
Find Best Mandala Coloring Books
Fortunately, countless resources avail impressive mandala patterns to color. You can choose and integrate these designs into your meditation practice.
You can find numerous designs online, get them printed, and start coloring. Alternatively, you can draw your own mandala using basic tools like a protractor and compass.
Do you plan to incorporate mandala coloring into your regular meditation routine? Shop for mandala coloring books from a reputed store.
Quick Important Tips for Mandala Coloring
Are you a beginner? Choose less intricate patterns.
Decide on the coloring medium. We suggest color pencils or crayons.
Color in layers. First, fill the mandala with light color. Then go back over it again, making it a deeper color.
Blend different colors to create shading effects or make a new shade.
Use white color pencils for covering the areas you've already colored. This gives a stunning and even blending effect to your mandala.
Use a colorless blender, which doesn't have any pigment. When you use it over the colored parts, it removes uneven color, giving you a smoother look to the mandala.
Which color should you choose for your mandala?
Well, this is a common and most confusing question about coloring mandala. As mentioned above, there is no right or wrong color. It's all your choice.
Unleash your creativity and imagination. Preferably use the color wheel to explore relationships between colors. For instance, some good color pairings are yellow & purple, orange & blue, and red & green.
Final Note: Mandala coloring is an easy and effective way to transform your life positively. It's fun and highly rewarding.